Welcome client to our factory!
This client wants to purchase a fully automatic small toilet paper roll production line, which includes an automatic jumbo roll tissue rewinding machine, an automatic toilet paper roll bandsaw cutter, an automatic toilet paper roll packaging machine and air compressor system.
Here are some pictures of our client checking the toilet paper machine: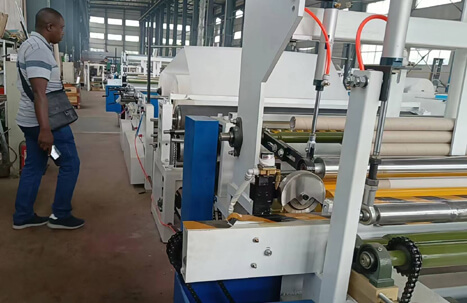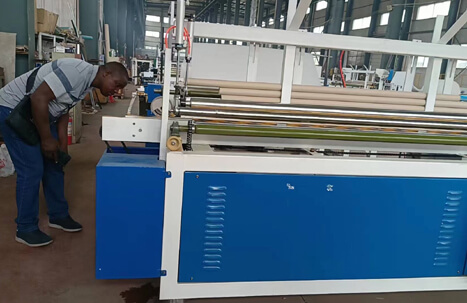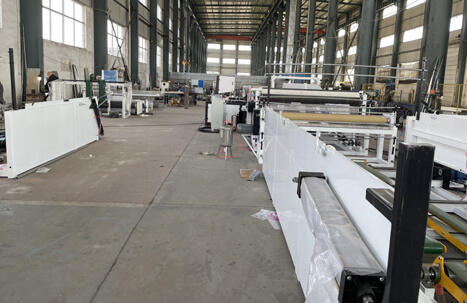 If you also want to see our factory or check working effect of the toilet tissue paper machine, you are welcome to visit our factory or we can arrange a video meeting.
Contact Us:
Whatsapp/Mobile: 0086-13937183852
Email: andy@xingtumachine.com